Lisa Doyle
Executive Director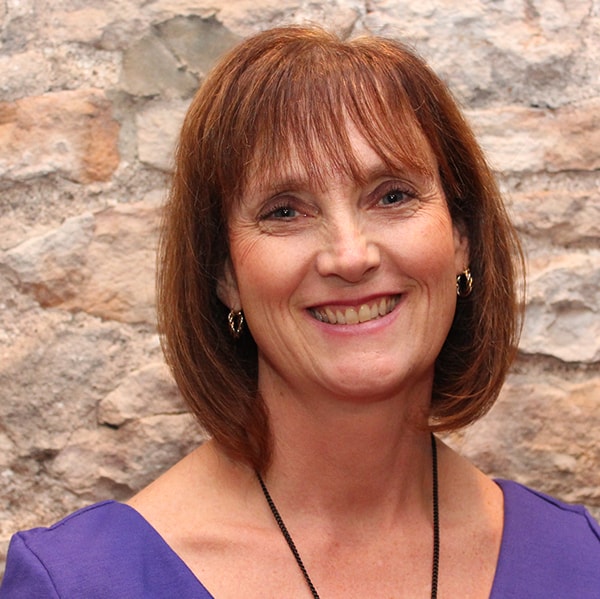 I joined the Peterborough Retirement team in 2014, and am the Executive Director (ED).
I have many years of health care experience in a variety of settings. My background in nursing has been very valuable in transitioning to the ED role. I am calm and approachable in nature and use this in my leadership skills to guide and support the team.
Prior to joining the community in 2014, I held the position of General Manager for ten years in retirement residences in Peterborough and Port Hope. I have held many nursing roles in hospital, long term care and in the community. I attended Loyalist College and was the recipient of an Honors Award.
I was born in Peterborough and despite moving away at a young age, my husband and I have since moved back and made the Peterborough area our home. We have three grown children and a grandson. I enjoy scuba diving, travelling, boating, gardening, ballroom dancing and healthy living.
You can reach Lisa Doyle at 705-748-5343 or email at lisa.doyle@peterboroughretirement.ca
Claire Williams
Director of Wellness
I joined the Peterborough Retirement team in December 2015 as the Director of Wellness (DOW). Peterborough Retirement provides a continuum of care uncommon to most homes, with an Enhanced Care Area. This, combined with its long-standing reputation in the community, creates a warm, welcoming environment where I am excited to be able to bring my enthusiasm and experience to the team.
Prior to joining the team, I worked as a Director of Wellness in several retirement communities in Toronto and Lindsay. Each experience allowed me the opportunity to learn and enhance my abilities and skills. My passion is working with seniors. I love the work I do, and am grateful for the opportunity to provide excellent service and care to the residents, families and associates.
I was born in Burlington and was raised in Waterdown, Ontario. I live in Peterborough with my husband and daughter. I enjoy spending time with my family, and when free time allows I enjoy reading and playing the piano.
You can reach Claire Williams at 705-748-5343 or email at claire.williams@peterboroughretirement.ca
Kathleen Gordon
Director of Community Relations
I am the Director of Community Relations (DCR) at Peterborough Retirement, and joined the team in 2007.
I was introduced to retirement living and long term care over twenty years ago. I have a history of successfully achieving and maintaining high census in independent living homes. I was recognized with the Performance Challenge Award as well as the Sales Ratio Award.
I have a strong background in sales, marketing and customer service. I believe my role is a 'gift to myself', as I get to do what I am passionate about every day. I have a diploma in Advertising and Public Relations with a specialty in Marketing and went to St. Lawrence College.
I was raised in Lindsay but now call Peterborough home. In my downtime I enjoy walking, gardening and spending time with my daughter.
You can reach Kathleen Gordon at 705-748-5343 or email at Kathleen.gordon@peterboroughretirement.ca