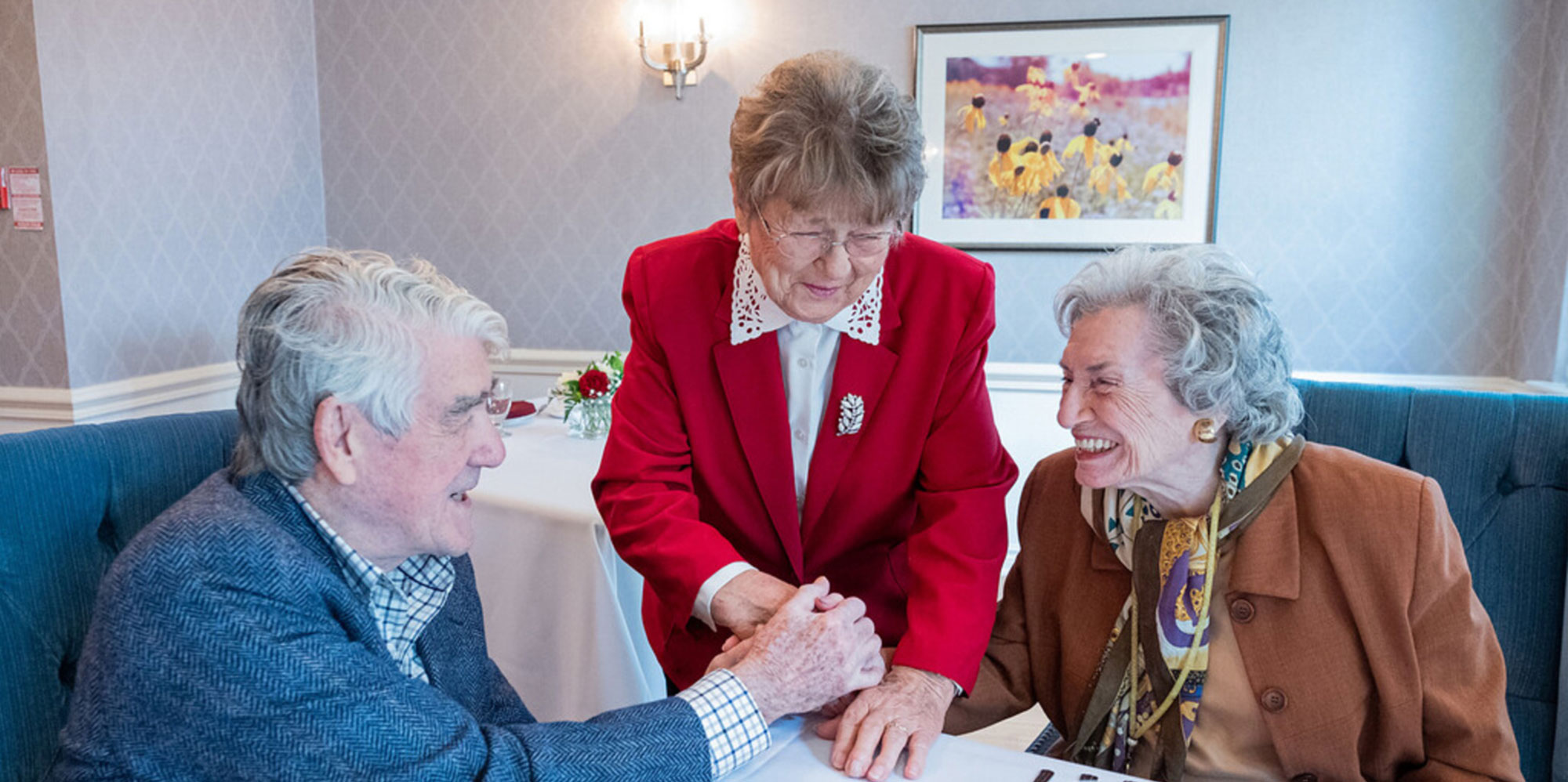 Welcome to Your New Home
– A message from the General Manager
Welcome to Peterborough Retirement Residence. A lovely home in charming Peterborough, Ontario, with amenities, activities and new friends waiting to meet you! Established in 1982 with 105 residents calling Peterborough their home. Offering health, wellness, meals, laundry, housekeeping, safety, security, and so much more. Our dedicated team of over 70 trained professionals provide care and services 24 hours a day, 7 days a week.
We look forward to speaking with you, guiding you on a tour, and sharing a meal. Call us at your convenience, and we will make all the arrangements.
Our Vision
Creating communities where people of all ages achieve all they can be.
Our Mission
We make the difference, pioneering services for individuals in a caring community.
About Us
Peterborough Retirement Residence provides a comfortable, friendly environment in a peaceful location, just steps from the Otonobee River in the city of Peterborough, Ontario. Built in 1982, with subsequent additions completed in 1985 and 1999, we offer a variety of living options to meet the individual needs of residents, including a secure upper floor. The ground-level design provides plenty of natural light and is easy to navigate, making the residence ideally suited for walking and a variety of activities offered in our recreation program.
We are recognized within the Peterborough area for our high quality of care. Our dedicated staff make the difference. They work hard to meet the needs of our community and consistently live up to our standards of excellence in care and customer service.